Article by Ian Sheldon
2011 is proving to be a very popular year for Lanzarote. Tourism figures are up on 2010 and the summer has been kind in terms of the weather. Lanzarote is not really a seasonal holiday location though, as it has a year round warm climate that helps to attract tourists and holiday makers 12 months of the year.
This bodes well for the tourist industry on Lanzarote, as the weather in the UK and Northern Europe starts to turn, and people look to escape the miserable grey for the vibrant blue, just a few hours away, in the Canary Islands.
Holiday Companies will have been promoting Winter Sun for some time now, and there is a strong chance that winter holidays have already been long booked up. On the flip side there is also a very good chance that people who have visited the island this summer have decided to return just a few months later to escape the cold!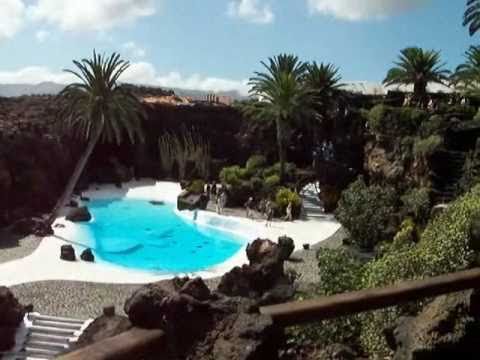 Its probably pretty fair to say that the weather is the strongest pull for tourists although there is plenty more that the island has to offer. Lanzarote caters for everyone, from couples to families with a huge range of activities from Camel Rides to Scuba Diving.
Naturally, with the weather being so good there is plenty to do outdoors. Camel Rides take place through the Timanfaya National Park and also nearby Puerto del Carmen. What more could you want than riding a Camel in brilliant sunshine during December!
If you are an extreme sport enthusiast then head on up to Famara. Famara Beach is a favourite with kite surfers and wind surfing professionals and often holds professional events that are well worth seeing, although they do tend to take place during the summer months.
The natural attractions on Lanzarote are always worth a visit. Even if you have been there before the Timanfaya National Park sits as a magnificent reminder of the islands fiery past. Take a bus tour around the park and then feast in the El Diablo restaurant with your meal prepared on an natural volcanic grill!
Of course, if its just a beach holiday that you are looking for then Lanzarote doesn't let you down. There are a number of beautiful beaches dotted around the coastline where you can relax and soak up the winter rays. Dont expect the beaches to be too quiet though, although they are generally less occupied in the winter months, especially if you visit whilst the kids are at school.
So whilst Lanzarote is definitely a summer destination, it is also very popular during the winter months as people look to escape the cold of Northern Europe to a mystical island that offers a little something for everyone.
About the Author
Lanzarote is a popular all year round family holiday destination. The year round climate and attractions provide a great holiday for everyone.