Welcome to our Mauritius section. We hope you will find the collection of informative videos and quality articles useful in giving you an all-round impression of these interesting  Indian Ocean Islands.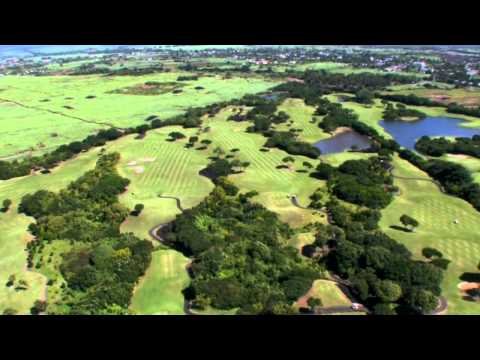 Article by HolidayHorizon.net
Mauritius Islands – Here Sun, Fun and Beach Equals Seventh Heaven
The choice of beach destinations are plenty around the world but each one has its own uniqueness to offer. With the advantage of a tropical climate and a potpourri of merging cultures, the island of Mauritius will prove to be one of the most interesting locations in the world map for holiday makers. Situated near the Tropic of Capricorn, this is a sunny, summary island with sunshine year round. With a bit of effort and resourcefulness you can escape the thronging crowds and find your own little patch in this ideal paradise of sun, sand, culture and cuisine. The stunning sand-rimmed shimmery lagoons and popular wide public beaches with never-ending expanses of soft white sand, palms and luxuriously blue enticing ocean, lend their beauty to the picturesque islands. Whether you stay on the beaches of Mauritius, or go off the coastline to the inlands, there's truly something for everyone here. Add to these romantic stunning surroundings, the rousing sensual beat of séga music, (a traditional dance originating from rituals in Madagascar and Africa) the culinary joys of Chinese, Indian, French and African cuisine, the great accommodation, and not to mention the infectious party spirit of the locals, you have all the ingredients for a fantastic beach vacation. Top it off with great tropical weather and you're on your way to understanding why Mauritius really is, so many people's idea of paradise on earth.
Mauritius Islands Climate and Surroundings
Mauritius is a part of the Mascarene Islands and probably the most well developed. It has 2 seasons; summer from November to April, with an average temperature of 30°; and winter from May to September with a variation of slightly cooler temperatures. One thing you would like in Mauritius would be that, unlike other tropical islands, you are not likely to be soaked to the skin with a tropical downpour or a lashing monsoon rainstorm. The sea around Mauritius is generally calm and reef areas surrounding Mauritius are world renowned. The marine life in the coral habitat is so rich and diverse, allowing the visitors a breathtaking underwater experience. For those without diving skills, there is the amazing chance to travel in submarine vessels and explore these beautiful natural phenomena directly under the water.
A Mauritius Wedding or Activities Abound – your Holiday Planning
This is one of the best locations in the world for coral watching and exploring underwater marine life. December through March is the best time for diving, when the cobalt waters are at their clearest. June through August is best for surfing; while October through April is excellent for big game fishing, when the large predators generally feed close to shore. Water sport is not the only thing you will find in Mauritius. Black River Gorges National Park, the sole national park, belies Mauritius as being just another beach destination. It is a spectacularly wild expanse of thick lush green forest, covering about 3.5% of the island's surface and home to over 300 species of flowering plants and nine unique species of birds, including the famous pink pigeon, which is staging a very gradual comeback from the brink of ­extinction. For those who are looking to satiate the explorative streak in them, go hiking, trekking and mountain climbing, this is an ideal location. The terrain is rich with canyons, cliffs, mountains, meadows and water falls to challenge your stamina. If you are out to explore the places, the smells, noises and bustle of the mercantile capital and Africa's wealthiest city, Port Louis is never far away. Tourists who only visit the fantastically, Disneyesque Caudan Waterfront will get a very bland impression of the national capital, but the true experience lies in bustle and chaos of the streets, the city's famous market, Chinatown, the collection of museums and some wonderfully preserved colonial buildings, which undeniably make Port Louis far more than a place to come for some pricey shopping away from the beaches of Mauritius.
The Cuisine of the Mauritius Islands
A main aspect of a visit to Mauritius is the variety of delectable cuisines it offers. The most common varieties are Indian, Creole, Chinese and European. Being an island nation, there is never a shortage of fresh fruits and produce to serve or the sea food to go with. Typical Mauritian cuisine includes Sounouk (Salted dry fish), rougaille (a Mediterranean dish of tomatoes), Daube de poisson, Octopus stew and Biriyani (Mauritian version). Beverages include Alooda which is a syrupy brew of agar, milk and flavorings. Traditional snacks include Dholl puri which is the national food, Gateaux pimento, Samoussa and Baja. In short there is something to suit every palate!
So, next time you hear the words "holiday horizon", conjuring up images of tropical heaven and luxury, you stand to enjoy in this fascinating slice of paradise on earth. Although in many famed beach destinations boasting of white sandy beaches and luxury hotels, you may eventually find yourself tired of sun and sand, and actually wishing for something else to do. In Mauritius you are loaded with limitless activity, geographic variation, historic sites, cultural diversity, and perhaps its single biggest asset, the smiles and relaxed charm of its warm and welcoming people. If you feel paradise is where you want to be…. then it's time to grace the islands of Mauritius with your presence and lose yourself to stupendous extravagance and tropical heaven!