Kovalam; Crescent Shore lines and Evergreen Palms
Article by HolidayHorizon
Kovalam, a secluded tourist destination in the southernmost tip of India, is a little piece of heaven, known as Gods' Own Country. Its name translates poetically as "a grove of coconut trees" and lush green palm groves are all around you to, owning up to this name sake. The palm-fringed beaches lend a unique look to this tropical haven. Located in the state of Kerala, and close proximity to Thrivandrapuram, the state capital, Kovalam is a unique and rustic beach destination comprising of 3 stunning isolated stretches of beaches. If you are a traveller who wants a beach retreat that lacks hubbub and the conventional commercial tourism, then you may want to check out Kovalam. On offer are a wealth of nature and a dose of rustic life style, mingling with the realities of the surrounding fishing villages of the Kovalam community.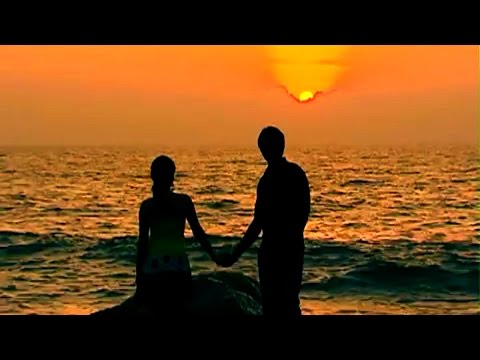 Kowalama and Its Surroundings
A majestic rock promontory and coral reefs have carved out a serene bay that provides three stretches of secluded beaches in the Kovalam beach front. Set against a backdrop of rugged headlands, the two crescent shaped beaches including Lighthouse beach and Hawah beach are the most popular among the beach buffs and sun worshippers. While the seas can be stormy during the rough sea season, the Azure sea and the pastoral beach front is calm and alluring for most part of the year. The sun set in Kovalam is a sight to cherish for a life time and adds to the experience of serenity and contemplation.
Leisure and Entertainment in Kovalam
Kovalam has been a tourist destination from 1970s and had catered to an influx of flower children in the hippy area. Even today, evolving through decades, Kovalam retains its charm for the world travellers who want to experience an exhilarating travel experience at affordable rates. Kovalam seafood is world renowned, coming straight from the Arabian sea to the table, with expert culinary skills of Kovalam seafood experts. The beachfront seafood restaurants are rustic and simple yet will surprise you with the dishes that are fit for serving at a five star fine dining.
Beach is not all that is to Kovalam. The place is rich with traditions, heritage and culture too. Every tourist who visits Kovalam must experience the majesty of the indigenous dance drama style called Kathakali, which keeps the viewer entranced with dancer's liquid molten mood and movement. If you are in to natural therapies, the ayurvedic spas can energize your body and soul with traditional healing and rejuvenation techniques. These ancient healing and medicinal cures have been handed over through generations and forms the foundation of Eastern medicinal therapies aiming to achieve health and wellbeing through natural herbal remedies. The Kovalam experience is never complete, unless you have taken a leisurely, languid ride through the palm ringed backwaters of Kerala. View the tropical splendour while relaxing in Cajun thatched rustic houseboat that are secure and manned by experienced boatmen. What's more, these houseboats transform themselves to floating restaurants, serving up freshly caught fish, cooked in traditional Kerala culinary style to delight your taste buds. If you are for more adventure, Kovalam also offers a natural bay that is conducive for water sports such as kayaking, swimming, surfing and skiing.
Luxury Accommodation
Despite its rustic charm, Kovalam has developed itself to a high-end destination with world class accommodation for the discerning world travellers. Visitors can choose from a wide variety of accommodation choices located in northernmost Samudra Beach, Hawah Beach, Lighthouse Beach or of course Kovalam Beach. Despite the high influx of tourists during peak season, Kovalam retains its virginal charm and never seems to be crowded at any given time.  The Travancore Heritage, the Isola de Coco and Coconut Bay Beach Resort are some popular luxury hotels that offer old world charm and impeccable service and cuisine. The Hotel Palm Shore Beach Resort and Hotel Samudra are some popular medium-priced hotels, while Jeevan Ayurvedic and Beach & Lake Ayurvedic Resort offer a range of specialised ayurvedic treatment.
If you are thinking of taking a holiday that is away from the hubbub, the hustle and bustle of mainstream beach destinations, then check out the options at Kovalam and experience this place with its own unique charm. May be at the end of your stay, you will know in your own mind, why the place is called Gods Own Land.